Reading gives you Super POWERS
Virginia Wolf by creative duo Kyo Maclear and Isabelle Arsenault.
I loved this book.

Virginia wakes up in a Wolfish mood, she is having a really bad day. Her sister Virginia, tries everything she can to cheer her up.

Vanessa invents Bloomsberry in paint on the walls of the house. This amazing imaginary utopia, sees Virginia slowly transformed from Wolf to sister again.

The illustrations and typography are amazing. The enlarged text must be read loudly. The small diminutive text demands to be read submissively.

The video offers a fabulous opportunity to compare a book with a video.

The Interview with Kyo Maclear explaining the origins of the story, is based on the relationship between author Virginia Woolf and her sister, painter Vanessa Bell.

I read this book to students K-6,it could be read K-12 and adults are also delighted with it. Each age brings different understandings and interpretations.

There is much to discuss in the book. I focused on the concept of Bloomsberry - an imaginary utopia.

The discussion, writing and illustration that followed were amazing. The students then wrote about their own "Bloomsberry", enlarging some of the type and then illustrating their Bloomsberry

The Coat by Julie Hunt, Ron Brooks,
won the Children's Book Council of Australia Picture Book of the Year 2013

A fabulous book with magical illustrations, I read this K-6, the themes run from literal to metaphorical, it appeals to all ages from 5 year olds to adults. My 5 year olds loved the idea of flying and dressing up and thought it was SPLENDID.

Year 6 engaged with metaphorical theme.

"It's the way you look at the world that makes it change. Your attitude changes your hopes change and most of all, your life changes."

This story tells me to never give up and you should remember this too."

The Coat stood in a paddock at the end of a row of strawberries. It was buttoned up tight and stuffed full of straw and it was angry. 'What a waste of me!' it yelled. Then along came a man. 'I could do with a coat like that,' the man said. Together, swooping and swinging, they travelled to the Cafe Delitzia, and had the night of their lives.

'Miraculous and life affirming and totally mysterious.'Kathy Kozlowski, Readings Carlton

The imagery is reminiscent of early 20th century Paris, it is reminiscent of the artwork of Chagall. the book is magical and the illustrations change and become more colourful as the tale becomes more colourful. What would happen if you found a magic coat? Are realising your dreams just a matter of changing clothes? Is the the coat or the confidence the coat brings that makes the difference?
Check out the video.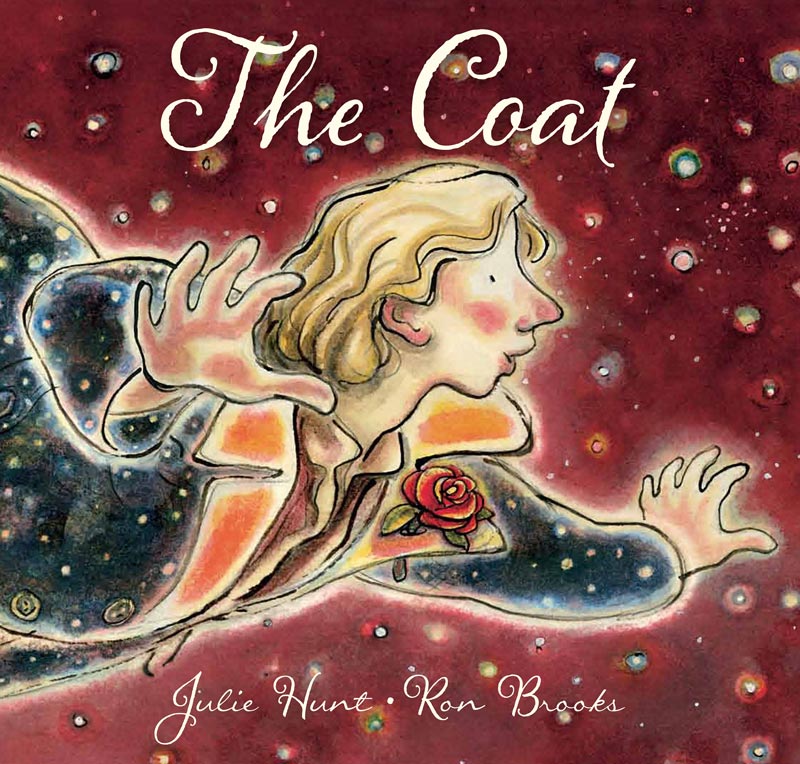 Guerrilla artist and illustrator Keri Smith's How to Be an Explorer of the World: Portable Life Museum is a wonderful compendium of 59 ideas for how to get creative by with everyday objects and your surroundings.

Explore your world as both artists and scientists do, by observing, collecting, documenting, analyzing, and comparing.

This is a hugely creative way to tackle the new Syllabus Documents. It is a creative lesson plan for the entire year.

Take a look at the topics covered below, a truly amazing must have books for inspirational teaching

Published in 2008 - I just discovered it this year.

It offers something for all ages.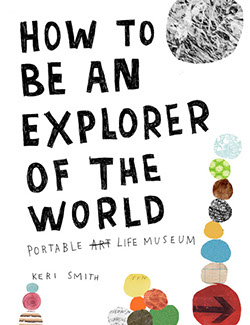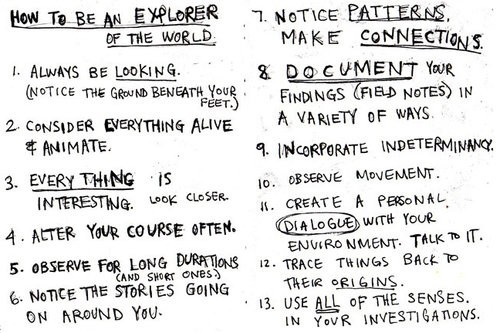 Shortlisted for the Children's Book Council of Australia Picture Book of the Year 2013 "It's a Miroocool" by Christine Harris and Ann James

I loved this little story. I first read it when I had just seen "The Best Exotic Marigold Hotel". A lovely light, gentle and whimsical film with a great deal of optimism encapsulated by the quote

"Everything will be all right in the end... if it's not all right then it's not the end."

Audrey is worried that the tooth fairy will never find her out 'back of beyond' when she loses her first tooth. Audrey leaves clues for the Fairy that are all destroyed. But in the end it all works out.

Visually, this is just a delicious treat; the Australian outback is captured wonderfully, Audrey positively dances about the pages, with James' lovely, scrappy drawings perfectly capturing the earthy tones of the outback.

This book is a great introduction to the intrepid Audrey series including the award winning Audrey of of the Outback.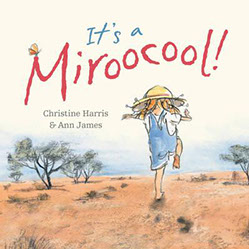 HONOUR BOOK for the Children's Book Council of Australia Picture Book of the Year 2013.

With Nan, from Tania Cox & Karen Blair is a glorious picture book that celebrates finding joy in the simple things.

Nan and Simon go for a walk, mindful of Nan's opening words of wisdom,

'There are some things that aren't always what they seem.'

A leaf that flies…
A rock that hops…
These are some of the wonderful things that Simon sees on his walk with Nan.

A simple story about camouflage is brought to life with the beautiful illustrations.

But it is about more than just a story about camouflage. It is about creating memories and also remembering. It is about family relationships. It is also about imagination.

To me the images on the right can be interpreted as Simon's imaginings. What do you think? "A rock that hopped" is a camouflaged frog , but Simon imagines everyone hopping.