FiNGER PRINTS
Explore forensic science and fingerprinting using ink, tape, paper, and a balloon to investigate the different types of fingerprints and how to tell the difference between two fingerprints.
How to Analyze Fingerprints
Fingerprints have been studied throughout time for a number of reasons. Fingerprints never change, so what a person is born with is what they will always have, excluding serious injuries.


FLaSH FACE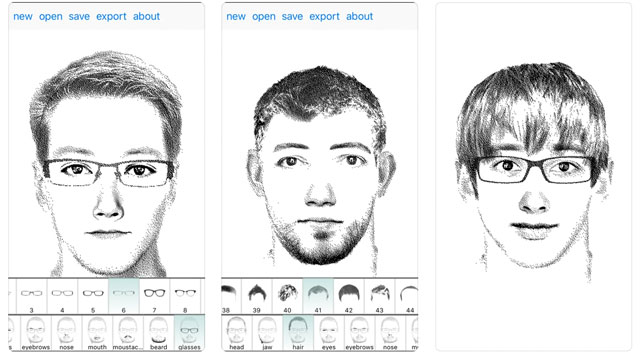 Must-have app for all police officers and detectives.
Have you ever wanted to be a police sketch artist?
Well, now you can use the flashface app and create sketches of
criminals or yourself and your friends. It provides a large number of each facial components including eyes, nose, mouth, hair, head, eyebrows, glasses, mustache, jaw and beard. Cost about $5.00AUD