L!GHT

!T

UP
Hello Everyone,
Easter will soon be here, there are lots of links below for some great activities. And here, of course, is the T-RexaBunny.
I loved Caine's Arcade, do watch the
video it's fabulous to see a passionate persistent kid who is this self-motivated.
I use a lot of video and still photography in the classroom, which I show the students to review and reflect on lessons, and also send to parents. When students know their work has public attention, it changes the nature of how and what they learn.
Using this type of technology enhances outcomes.
Support VT
it costs just $10.00 per year. Thanks in advance it helps a lot and covers the cost of hosting and distribution of the newsletter AND I will send you the FREE Link to the 4BIG IDEAS ebook. Take a look at some of the
pages here.
And send in your Impossible ideas.
It's not the outside that matters but it's what the inside that does matter.
---
Creativity and here's why I love it....
"When you realise that you just came up with an idea that betters anything that has been done, well, your hair stands up on end, and you feel an incredible sense of awe..."
---
Who'd have thought - finally found the I in TEAM.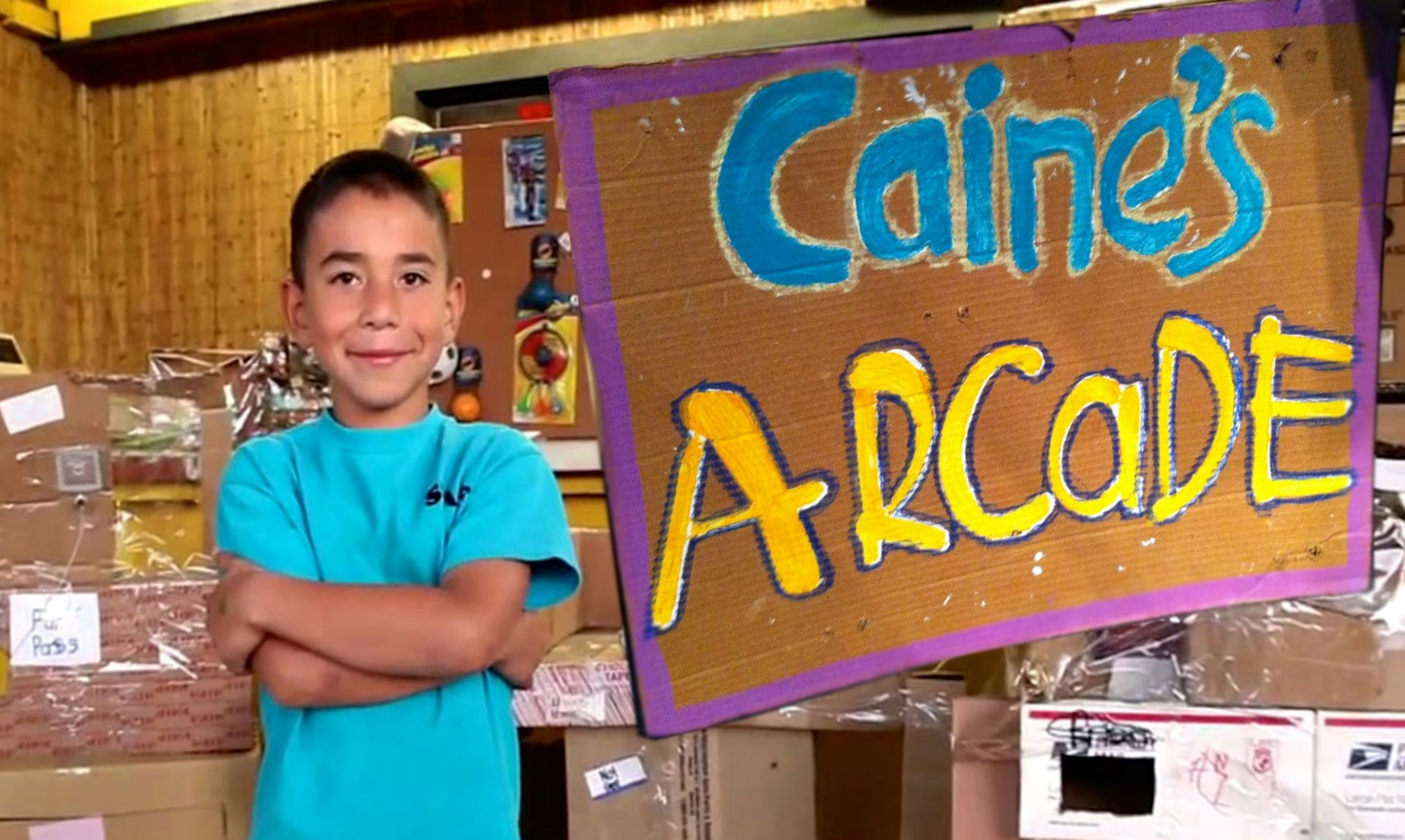 Be inspired by Caine's Arcade
This is the starting point for my next STEM project. I am so excited about it. What a fabulous video, what a persistent, creative and focussed kid. Its great to see a kid with so much passion.
Caine's Arcade is a short film about a 9 year old boy's cardboard arcade, and his dream of having customers. The 11 minute short film became a global phenomenon, with over 10 million views online. It received international media attention and was added to MoMA's permanent collection.
It has inspired millions of cardboard creations all over the world, and now that I have discovered it, it has inspired me.
The filmmaker, Nirvan Mullick, set up a scholarship fund for Caine as part of the film. His documentary style video is also worth analysing, it is engaging and effective.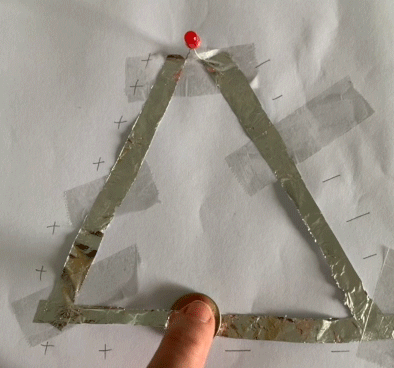 LEDs

-
The kids loved this activity we made also sorts of shapes from the silver foil, Christmas trees, stars, cars, lighthouses etc. These little batteries were 1.5 volts. I used batt
eries up to 9 volts,
so that we could run more LEDs in the artwork. I purchased 200 of these LEDs 5mm from an ebay store bay store for just over $5.00AUS - Free postage, and they have been so much fun to work with. The batteries I also purchased in bulk online, for very little.

The printouts are great, and the marshmallow bunny is a very enjoyable edible activity. And since we are talking about chickens, here's a rather interesting article on "Why did the Chicken cross the road?". Yes! that old chestnut. It, once again, shows teachers know what they're talking about.
Origami Maniacs 111
: Easter Bunny - Fabulous Video - I love this activity, easy to follow instructions as well as a video.
And here's a
fabulous Easter card
from Krotak. With instructions and a video. Love it.
I do answer all emails, so send them along with your questions ideas and great sites.
---
I'm Saura. I have two daughters, 10 and 11 years old. I care about my children's internet safety and often read related web pages. Recently, I've found an in-depth
internet safety guide for parents and kids
. It's an awesome step-by-step instruction to follow in 2019.
I wonder if you could help me to share this guide among other parents. For example, you might add it to your ''Internet Safety'' page.
Please, let me know what you think of it. Thanks!

Best wishes,
Saura Bala
Thanks Saura, a good resource.
This Newsletter is not free, despite the misleading advertising above. The Fee is now due. Each week you must help one colleague on the Internet who has less knowledge than you.Help that person even if you have to visit their classroom or do a little research and get back to them. Trust me, this will help a lot of people get their computer classrooms running better.
OK I'm trusting you!!!

1. GOT SOMETHING TO SAY
- Send in your Questions, Questions will be published with Answers, send in your Answers, if you have expertise to share.
2. NOMINATE A BRILLIANT SITE
for review and inclusion in this newsletter.
3. NOMINATE A FANTASTIC SCHOOL WEBSITE
site for review and inclusion in this newsletter.
4. MAKE CONTACT
with other schools using fantastic programs.
5. WRITE
and innovative article for this newsletter.
6. TELL 2 COLLEAGUES
about this newsletter.
7. BECOME A VT SUPPORTER
CLICK HERE
and keep a good thing going. Your name + a hyperlink if you, like will appear on our supporters list.(unless anonymity is requested)
Announce your support for innovation and change in Education.
The opinions expressed here are purely those of the editor, Cathy Brown. All other small print clauses apply. Such as: Use at your own risk. Nothing in life is guaranteed. If it doesn't work for you send an email or tweet me.
Editor: Cathy Brown cathy@virtualteacher.com.au
Delivered FREE to your e-mail box. If you have been lucky enough to get this Newsletter from a friend, press this BUTTON to subscribe. And get your FREE FORTUNE COOKIE
Reach a growing audience of teachers, by advertising in the Virtual Teacher Newsletter or on the Virtual Teacher site. For more information goto
Virtual Teacher Sponsors
or contact, cathy@virtualteacher.com.au
For information about inservice and training contact me at
cathy@virtualteacher.com.au